Adviceon®Media
1-800-819-8706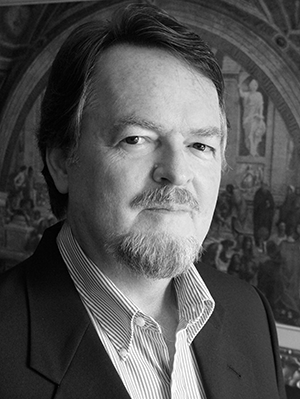 The CEO, Glen R. Jackman is a credentialed software engineer (George Brown, Toronto), who initiated creative strategies as a Publishing Director of a worldwide Christian evangelist outreach mission.
With a focus on Planned Giving, he further worked in finance with Associated Financial Planners in Canada with a focus on Estate Planning working alongside Royal Trust. Using estate planning concepts he developed creative tax maneuvers to transfer significant wealth to heirs and implemented strategies for family business succession while placing over 30 million dollars of life insurance face value per year, before launching Canadian Financial Newsletter, which quickly built a subscription of over a million copies, read by thousands of Canadians. Win-win relationships build trust while working alongside our Financial Advisor partners to help them engage relevant communication with their wealthy clientele.
Glen believes in working hard to solve the financial industry's needs with clear objective solutions evident in his pursuit of the Spirit of Excellence. He believes in embracing the Golden Rule in business. His view is that "Capitalism can work to create wealth for investors who are advised to focus and plan with articulation and knowledge while seeking the highest wisdom available to achieve the very best: "Success is as Success Does."
From Canadian Financial Publishing Group Inc. (CFPG), Glen launched Adviceon®Media, the first startup providing advanced digital marketing solutions for the financial services industry. As an entrepreneurial leader of the Internet revolution, Adviceon®Media remains a leader in Content Marketing, the key driver of digital marketing success for advisors.​ ​With Facebook media integration of reliable information, we lead the way in​ ​content marketing.
Today, Adviceon®Media is a leader in digital content marketing in a rapidly changing Internet world.
Financial Writing Expertise
Our writing expertise covers a wide scope of financial planning disciplines accessible in libraries of articles on Mortgages; Life Insurance; Segregated Funds; Mutual Funds; Trader Information (optional); Group Benefits; Critical Illness; Long-Term Care; Estate Planning, Business Succession Strategies using Agreements with Life Insurance solutions; Registered Retirement Tax Planning; Estate Planning; and Philanthropic Charitable Giving. Within our website publications, all articles manifest respectively to the Advisor credentials and licensing.
Leading Compliance Management
Adviceon® also provides leading compliance management revision software for larger corporations in North America who rely on our compliant content for both our Internet and print copy Financial Newsletter solutions.
Experienced Financial Publisher
Adviceon® has innovated from print copies to the Internet for over 30 years. With Adviceon® you can be assured that their expertise as a financial publisher offers you the very best financial content that you can trust. Our editorial Board is comprised of credentialed Advisors who understand your business. With Adviceon® you achieve the dual strength of financial publishing plus the proven experience as Advisor Website and eNewsletter providers for advisors compliant with many of the leading companies in North America.
Feel free to contact us and we will collaborate with you for your success. We will seek to provide you with the best online experience possible in the the Spirit of Excellence.